ABOUT F.I.I.
F.I.I. is a recreational freediving education agency headquartered in the United States. It has an international reputation for upholding the highest safety standards in the industry. The agency was founded by 13-time world-record freediver Martin Stepanek on the core principle of improving the safety and education of recreational freediving, spearfishing, and breath-hold-related activities across the globe.
F.I.I. freediving education brings world-class, professional standardization to the freediving industry. When you learn freediving from any fully insured and F.I.I.-certified instructor, you know you are getting the finest, safest freediving education—guaranteed.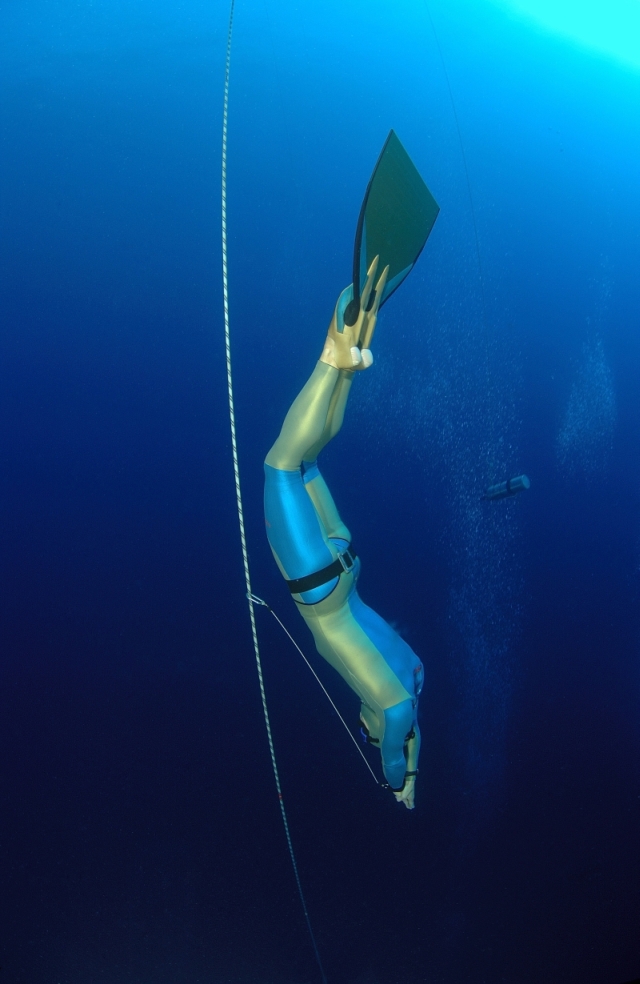 Martin Stepanek
13-Time World Record Freediver and F.I.I. Founder
Martin Stepanek is a freediving pioneer, having gone to depths never before–over 400 feet on a single breath of air. He claimed his first freediving world record in 2001, and has since gone on to become one of the world's top freedivers in history, setting 13 world records throughout his competitive career. Martin's passion for physiology and sports biology led him to explore what the human body experiences while freediving, and he worked closely with top researchers from prestigious universities such as Harvard University and the Karolynski Institute of Sweden to uncover some of the physiological mysteries behind this sport. His participation in this ongoing research has helped scientists better understand the impact that depth and pressure have on the freediver.
Martin's strong desire to improve the effectiveness and safety of freediving education led him to start Freediving Instructors International. With notable clients that include the Crown Prince of Dubai, world record big wave surfer Garrett McNamara, and world champion freestyle skydiver Omar Alhegelan, Martin has trained some of the world's most elite watermen athletes utilizing the F.I.I. system.
Martin has been featured on ESPN, BBC, CNN, Discovery Channel, PBS, and FOX, along with numerous print magazines such as Men's Journal "Athlete of the Year," Playboy, Men's Health, Muscle and Fitness, and ELLE.
F.I.I. Worldwide Instructor & Course Locator!