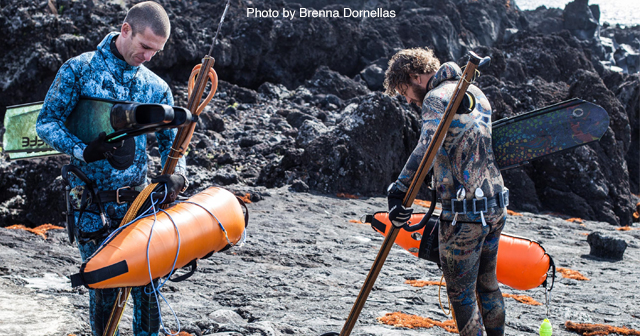 by FII - April 29th
April 21, 2016 – POMPANO BEACH, Fla. – Freediving Instructors International (FII), the leading freediving education agency in North America, today announced the launch of its first FII Spearfishing Course, a fully standardized program developed by world-renowned spearfishermen and freedivers Cameron Kirkconnell, John Dornellas and Martin Stepanek.
"With the growth in spearfishing and freediving, it goes without saying there is the need for structure and proper training to help people dive safely and responsibly. FII has a fantastic platform with the freediving courses, and being able to combine what they've done with our spearfishing knowledge was a perfect fit," explains Cameron Kirkconnell, world record spearfisherman and course coauthor. "Both of these sports have their dangers that with proper training can be mitigated or avoided altogether. I hope it allows people to enjoy this sport more, do it safely and appreciate the ocean even more."
Launched nationwide during the Blue Wild Ocean Adventure Expo to be held April 23-24 at the Broward County Convention Center, Fort Lauderdale, Fla., the FII spearfishing course provides the community with immediate access to key spearfishing safety information, proven techniques and increased awareness of ethical hunting practices, promoting the sustainability of our resources and preserving the future of this craft.
To learn more about this course and upcoming spearfishing course dates, please go to www.freedivinginstructors.com/spearfishing
Back to Blog Page